Save money
Why spend hundreds of thousands of dollars on an overly complicated deployment solution that doesn't even address packaging?
Flexible installation scripts
Edit and deploy installation procedures on the fly!
Installs can be run either as local standalone or remotely from the application.
Easy to use
Scripts are created with an intuitive Graphical User Interface, so non-technical users can be trained to use the software.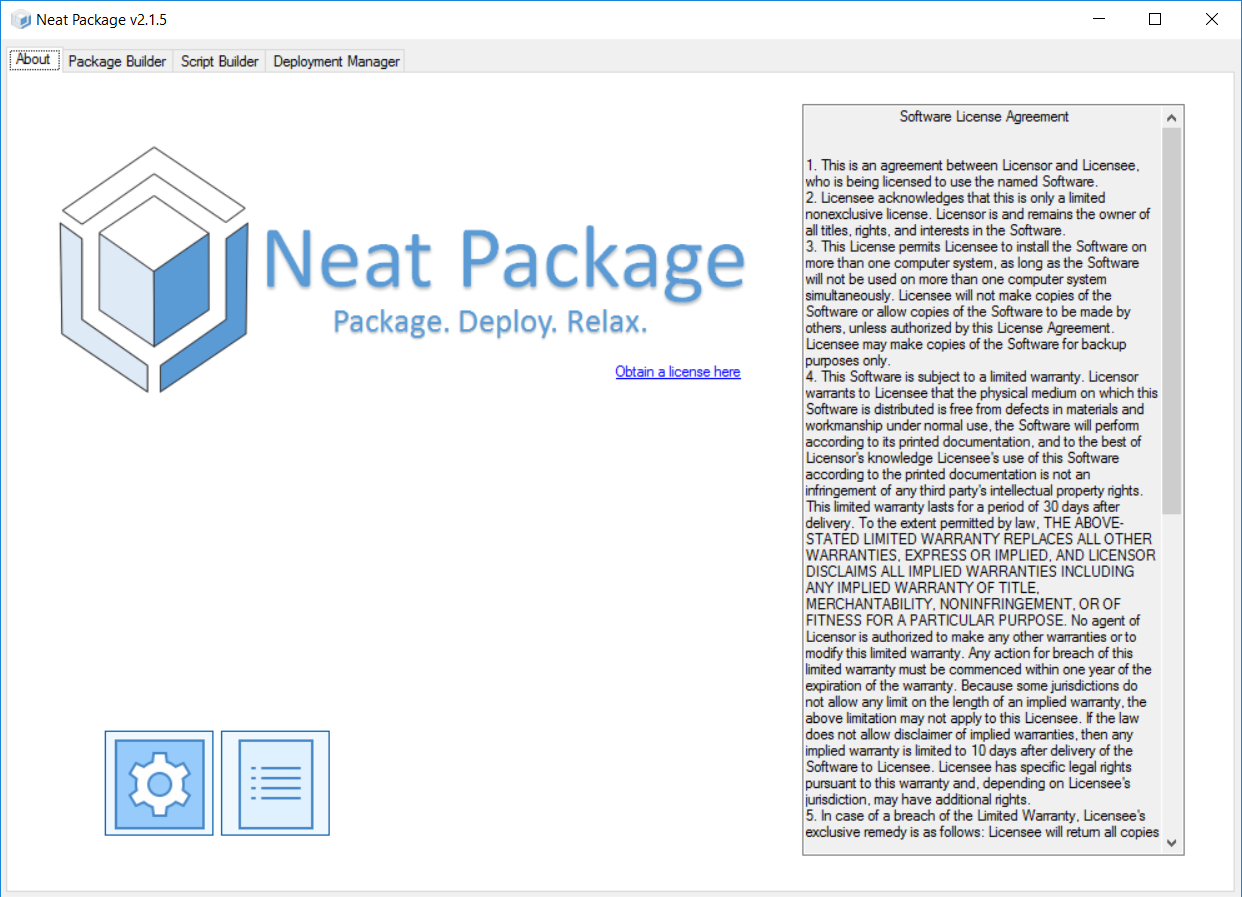 Start realizing productivity gains today
Try our software for one month and see what it can do for you!